Northwest Scuba Professional, Business Partners, & Our Divers.
Being a leader in the Edmonton Scuba Dive Industry, Northwest Scuba has partnered with other organizations both locally and internationally that share the same passion about our sport.
Interested in becoming a partner with Northwest Scuba?
Professional

Partners
Divers Alert Network
Just like Northwest Scuba, the Divers Alert Network (DAN) is dedicated to the safety and health of recreational divers. As responsible divers, everyone should carry DAN insurance.
Website: diversalertnetwork.org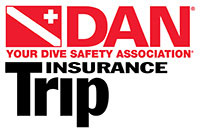 Emergency First Response
First aid and CPR training partnered with PADI.
Website: emergencyfirstresponse.com
Fire Watch
Get the Pro's to do your HYDRO's and fire extinguisher support.
Website: firewatchinc.ca
Heart & Stroke Foundation
We have a certified heart & stroke instructor that teaches Emergency First Response courses.
Website: heartandstroke.ca
Mission Safety
One of the most professional safety organizations for support.
Website: missionsafety.com
Oceans for Youth
Supporting our youth in ocean conservation.
Website: oceansforyouth.org
Performance Free Diving
Did you know that one of the world's greatest free divers is a native of Edmonton? Northwest Scuba and Performance Free Diving partnered to bring the world of free diving to Edmonton.
Website: performancefreediving.com
Professional Association of Dive Instructors
As the largest and most recognized Scuba Dive Certification Agency.
Website: padi.com
Project AWARE
Project AWARE is a non profit organization dedicated to conserving underwater environments in 175 countries and territories with direct support from divers and water enthusiasts worldwide. Northwest Scuba is proud to be a Project AWARE Coral Reef Center.
Website: projectaware.com
Scona Pool
Our partner for providing excellent confined water diving facilities.
Website: sconapool.com
Earth Hour Canada
Help the earth for the future of our children.
Website: earthhourcanada.org
Our

Divers (Business Links)
NightPhotographer.com
Since so many interesting details seem to get lost in the shadows after dark, Larrie Thomson sometimes uses special lighting effects in his night photography.
Website: nightphotographer.com
Business

Partners
Back Country Access
Back country and snow safety products.
Website: backcountryaccess.com
Beqa Lagoon Resort
In the heart of the South Pacific, beneath Southern skies, lies the island paradise of Fiji.
Website: beqalagoonresort.com
Calgary Trail Vision Centre
If you need a prescription in your dive mask. This is the place to go.
Website: calgarytrailvisioncentre.com
Free Spirit Marine
Looking for a boat to dive Canada's lakes from? Look no further than Free Spirit Marine. Owned and operated by a fellow diver, Free Spirit will help you find the perfect dive boat for your underwater adventures.
Website: freespiritmarine.co
Hornby Island Diving (Hornby, BC)
Great west coast diving.
Website: hornbyislanddiving.com
Islamorada Dive Center
Full service PADI dive resort offering guided scuba diving trips daily, scuba instruction and private charters.
Website: islamoradadivecenter.com
Key Dives
Very professional staff and great diving.
Website: keydives.com
Mad Fish Diving Centre – Fiji
Enjoy Fiji.
Website: scuba-diving-fiji.com
Lake Summerside
Northwest Scuba's local open water dive site.
Website: summerside-connect.com
Langley Diving
Great west coast diving shop.
Website: langleydiving.com
Lions Liar Specialty Swimwear
Very nice bathing suits for ladies. Great selection.
Website: llswim.com
Lobster Trap Art
The art of Nadine and Glenn Laht.
Website: lobstertrapart.com
Matava – Fiji's ECO Adventure Resort
Some of the best diving in Fiji and the friendliest resort.
Website: matava.com
Mermaid Resort and Dive Center (Philippines)
Great diving in Sabang, Puerto Galera, Philippines.
Website: mermaidresort.com
Mount Robson Inn (Jasper)
Welcome to the Mount Robson Inn – your home in the Canadian Rocky Mountains.
Website: mountrobsoninn.com
Nautilus Lifeline
That extra protection when diving.
Website: nautiluslifeline.com
Oceans Group (Courtaney/Comox)
Great diving in Courtaney/Comox.
Website: scubashark.com
Serpent Aquatics
Great instruction in Kelowna BC.
Website: serpentaquatics.com
Seven Seas Scuba Dive Centre (Vancouver/Portland)
Welcome to the Portland/Vancouver area's only full service PADI 5 Star IDC DiveCenter!
Website: sevenseasscuba.com
The INDUSTRY Hair Studio
For a great hairstyle and friendly atmosphere.
Call: 780-243-4495
Shoal Bay Scuba Anguilla BWI
Try some beautiful diving in Anguilla BWI. Lay back and relax
Website: shoalbayscuba.com
Sink or Swim Scuba and water sports
Great customer service on the west coast.
Website: sosscuba.ca
Tropical Adventures Travel (Dive Vacations)
Yearning for a tropical dive vacation? Look no further than Tropical Adventures Travel. A locally run dive tour company offering trips to dive hot spots!
Website: tropicaladventurestravel.ca
Turneffe Flats (Belize)
Turneffe Flats has long been recognized as a premier saltwater fly fishing, scuba diving and marine ecotourism destination. Located on Belize's Turneffe Atoll, the largest and most biologically diverse atoll in the Caribbean.
Website: tflats.com